Rally in the Valley
August 26th - 27th, 2023
Canaan Valley Resort State Park will host event #1 of the 2023 Season.

This season's opener race format will be a time trial.

The time trail format will give our athletes the chance to get their legs and lungs warmed up for a great race season. The course will dive into the single track right out of the gate. Then, it's a roller coaster ride on purpose built trails through the beautiful meadows and hardwoods surrounding Canaan Valley Resort. Plenty of passing opportunities open up on this course as racers alternate between single track and double track all while giving spectators plenty of chances to cheer on their favorite racers. Plan to spend the rest of the weekend riding the trails at this incredible resort destination mountain bike haven!
Canaan Valley Resort State Park
Canaan Valley Resort State Park 230 Main Lodge Rd, Davis, WV 26260
From East or West, follow route 32 directly to the venue. Turn left into the park entrance if from the south, turn right if coming from the north. Follow park road for about a mile until turning right into the parking lot for the resort lodge.
Parking and PitZone Drop Off Information
Parking behind the lodge will be reserved for handicap parking only.
All vehicles must abide by the instructions of parking volunteers and/or league staff. Any violators risk imposition of penalties against their respective team
Vehicles must use the designated loading/unloading zone and immediately move to designated parking areas after unloading at the Pit Zone area.
Vehicles must follow one-way directional traffic in/out of Pit Zone drop off area (see venue map)
PitZone dropoff will be behind the lodge near the start finish.
Online registration closes Wednesday before each race at 11:00pm
Students must be league registered and "race-ready" in order to participate
Registration is done on the NICA Pit Zone website
DO NOT LOSE YOUR RACE PLATE! Students will receive a race plate for the race series to be used for all races, so please take care of them. Race plates have chips on the back and require care to avoid damage. There is a $10.00 fee to replace race plates if lost, or forgotten. Replacement plates are at registration.
Race Fees
MIDDLE SCHOOL
HIGH SCHOOL
LATE FEE

AT RACE*

League/NICA Registration (annual)
$100
$100
$10
Race Entry Fee (per race)
$50
$50
$10
* After Wednesday, you will have to register at the race and pay the late fee. Scholarships and financial assistance are available, for more information email cassie@westvirginiamtb.org
Race day would not be possible without the incredible work of our volunteers. It takes a "village" to put on quality youth mountain bike races. Many parents and cycling enthusiasts find that getting involved with our events is a fun and rewarding experience.
Saturday and Sunday positions are available
We know some positions can look complex and possibly overwhelming for first-time volunteers. Rest assured ALL of our volunteer positions are fun and require no previous experience, and our Core Race Staff are with you every step of the way. You will feel confident and well prepared for your task.
For more information contact our Volunteer Coordinator, Julie@westvirginiamtb.org
Pick one (or two) that sound interesting to you, and look forward to the fun!
Standard Race Course (3.5 miles)
Parking
Pit Zone
Feed Zone
Camping
Marshall Point
Varsity Race Course (7.8 miles)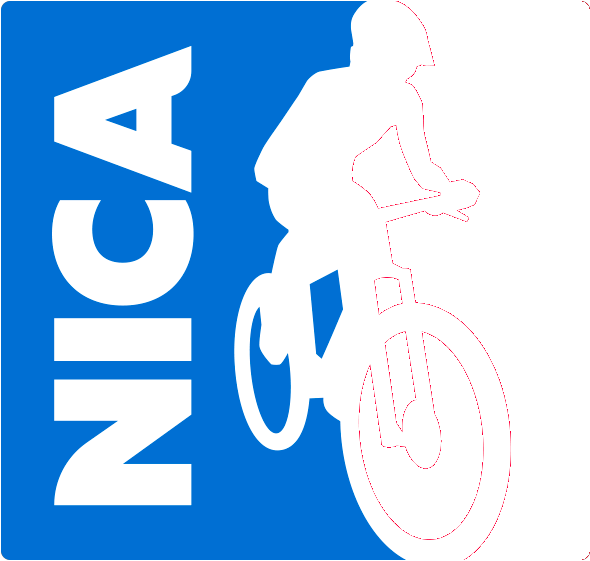 Pit Zone Information and NICA Rules
Pit Zone is open for loading/unloading

Saturday: 8:00am - 1:00pm

There will be no riding on course prior to the pre-ride opening

Sunday: 7:00am - 8:00am and after the awards ceremony

NO BIKE RIDING ALLOWED IN THE PIT ZONE
Garbage expectations - pack in/pack out
Fire/Grilling expectations
No Gas Generators in the PitZone
No inappropriate language allowed
Teams must remove all garbage from Pit Zone and camping areas whether or not a dumpster is on site
No Smoking, Alcohol, or open flames in Pit Zone
Dogs must be on leash and under control at all times
Conflicts and/or disputes should not be dealt with in the team Pit Zone area
Any violation of the above rules may result in a team penalty and/or expulsion from the Pit Zone and infield area
Saturday
| | |
| --- | --- |
| 8:00 AM | Pit Zone Access Opens |
| 9:00 AM | Volunteer Shifts Begin |
| 11:30 AM | Registration Opens |
| 12:30 PM | Coaches Meeting |
| 12:30 PM | GRiT Tent Craft/Activity |
| 1:00 PM | Pit Zone Access Closes |
| 1:00 PM | Coaches Only pre-ride |
| 2:00 PM | * Pre-Ride Open to all riders |
| 4:00 PM | * NICA GRiT Ride - meet at the NICA GRiT Tent at 3:50 |
| 5:00 PM | Pre-Ride Closed - (No riders allowed on course after pre-ride is closed) |
| 5:30 PM | Registration Closes |
Sunday
| | |
| --- | --- |
| 6:45 AM | Volunteer Shifts Begin |
| 7:30 AM | Registration Opens |
| 8:00 AM | *Pre-Ride Open to all riders |
| 8:15 AM | Marshall Meeting |
| 8:30 AM | Head Coaches Meeting under pavillion |
| 9:00 AM | Pre-Ride Closed |
| 9:15 AM | Staging - Wave 1 MS Boys |
| 9:30 AM | Racing Begins |
| 10:15 AM | Staging - Wave 2 MS, Freshman & Sophmore Girls |
| 11:15 AM | Marshall Meeting |
| 11:30 AM | Registration Closes |
| 12:15 PM | Staging - Wave 3 HS Boys & Varsity Girls |
| 2:00 PM | Racing Concludes |
| 2:15 PM | Pit Zone Break Down Begins |
| 3:30 PM | Awards Ceremony |
Pre-Ride
Pre-Ride Hours
Coaches Only (Saturday 1:00PM - 2:00PM)
Saturday afternoon (2:00 PM – 5:00 PM)
Sunday morning (8:00 AM – 9:00 AM)
All racers should pre-ride the course
RIDERS MUST ADHERE TO ANY COURSE RESTRICTIONS
TO BE ON COURSE: ALL RIDERS (STUDENTS & REGISTERED COACHES) must be fully practice ready in the Pit Zone and have their number plates affixed to their bike
Coaches Meeting
A mandatory head coaches meeting will be held at 12:30pm on Saturday, and 8:30am on Sunday. Each team must have 1 representative present at the meetings.
STAGING will be split into blocks based on starting time and begin 15 minutes before determined start times to help limit time spent standing around. These will be clearly posted after pre-registration closes and discussed during coaches meetings.
If you miss your call up, you will be placed with a new start time at the back of the wave.
Day-of registered riders will be given start times at the end of their respective wave.
Note: Final lap count decision per category will be finalized and confirmed at the start of each race.
INDIVIDUAL START TIMES are available in this spreadsheet.
Race Duration Guidelines
<30 mins for Middle School
30-50 mins for Frosh/Soph boys and girls & and JV girls
45-90 mins for JV boys and Varsity girls
45-90 mins for Varsity boys
Race officials reserve the right to determine these time limits at any time.
Time limits may be imposed for reasons that include, among others: safety, heat, cold, rain, and muddy conditions.
Course closures may be announced at any time.
Due to weather or course closures, these duration guidelines may be changed at League Discretion.
Wave 1: Middle School Boys
| CATEGORY (NUMBER SERIES) | START TIME | LAP COUNT | EARNED LAP CUT-OFF TIME | ESTIMATED DURATION | RACE PLATE COLOR |
| --- | --- | --- | --- | --- | --- |
| 8th Grade Boys (3000's) | 9:30 AM* | 1 | n/a | 20-30 minutes | PURPLE |
| 7th Grade Boys (2000's) | 9:30 AM* | 1 | n/a | 20-30 minutes | YELLOW |
| 6th Grade Boys (1000's) | 9:30 AM* | 1 | n/a | 20-30 minutes | GREEN |
Wave 2: Girls
| CATEGORY (NUMBER SERIES) | START TIME | LAP COUNT | EARNED LAP CUT-OFF TIME | ESTIMATED DURATION | RACE PLATE COLOR |
| --- | --- | --- | --- | --- | --- |
| JV Girls (100's) | 10:30 AM* | 3 | n/a | 45-60 minutes | BLUE |
| Sophomore Girls (400's) | 10:30 AM* | 2 | n/a | 35-45 minutes | RED |
| Freshman Girls (700's) | 10:30 AM* | 2 | n/a | 35-45 minutes | WHITE |
| 8th Grade Girls (6000's) | 10:30 AM* | 1 | n/a | 20-30 minutes | PURPLE |
| 7th Grade Girls (5000's) | 10:30 AM* | 1 | n/a | 20-30 minutes | YELLOW |
| 6th Grade Girls (4000's) | 10:30 AM* | 1 | n/a | 20-30 minutes | GREEN |
Wave 3: High School Boys  & Varsity Girls
CATEGORY (NUMBER SERIES)
START TIME
LAP COUNT
EARNED LAP CUT-OFF TIME
ESTIMATED DURATION
RACE PLATE COLOR
Varsity Boys (50-99)
12:30 PM*
2

Varsity Course

n/a
45-60 minutes
BLACK
Varsity Girls (1-49)
12:30 PM*
2

Varsity Course

n/a
45-60 minutes
BLACK
JV Boys (300's)
12:30 PM*
3
n/a
45-60 minutes
BLUE
Sophomore Boys (500's)
12:30 PM*
2
n/a
35-45 minutes
RED
Freshman Boys (900's)
12:30 PM*
2
n/a
35-45 minutes
WHITE
Varsity Course
This race will feature additional mileage for Varsity riders. This will typically be an extra 1 to 1.5 miles of more challenging terrain.
Chip Timing Info
All riders will receive a permanent number plate with chip timing transponder on the backside. Riders will use the same plate for the entire race series, so please remove this number plate before mounting the bike for transport to prevent loss. Replacement number plates will be available at the registration tent for 10$
Category Petitions
Those petitioning for exceptions to category placement must do so by Sunday August 21, 2022 by midnight.
No race day petitions will be accepted
Contact your Team Director or Head Coach to be invited
Independent riders contact cassie@westvirginiamtb.org
Refund/Weather Policy
Our primary considerations are the safety of riders, support staff and spectators, and potential damage to the venue and trails. Any decisions regarding canceling, postponing or altering race start times, lap lengths, number of laps, etc. will be made jointly by league staff and the land manager. Often this decision cannot be made until the morning of the race due to the unpredictable and rapidly changing nature of severe weather. The league will make every attempt to notify the racing population as soon as possible via email, social media and website updates.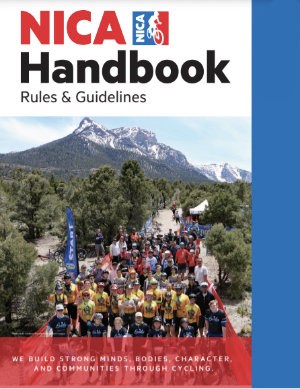 All participants are required to read, understand and abide by all league policies, rules and protocols while attending any league event.
The West Virginia League encourages racers, coaches and parents to camp out!
Overnight camping will be offered by Canaan Valley Resort State Park, and you can choose to make a reservation at the lodge, the resort campground, or choose primitive field camping.
CAMPING
Primitive Field camping near venue is FREE
For camping please call 800-622-4121 ext. 2788 and mention the group rate for Rally In the Valley / NICA
Campground camping with full amenities $35 plus $2 resort fee and $6.50 handling fee plus 6% tax = $46.11 per night inclusive
Reserve under WV NICA
Primitive Field Camping Guidelines:
Parental supervision required, no exceptions. League staff and team coaches are not responsible for student athletes outside of pre-ride and race day
No hookups for RV's unless you make a reservation at the resort campground.
No campfires or open flames allowed. Propane grills and stoves allowed as consistent with current local fire restrictions
Pack in/pack out trash *no trash service provided
Port-a-johns will be provided.
HOTELS & CABINS
Canaan Valley Resort Lodge
160 guest rooms and suites. WV NICA has rooms block reserved until 7/26.
Online Booking Link: https://www.canaanresort.com/book-now?pid=23885
Phone Booking: 1-304-866-4121 ext. 8-7701
Group Code: 10336M
After 7/28, the discount will still apply, as long as there is room in the hotel. Reserve by asking for "WV NICA". Guaranteed discount expires 30 days before reservation, but can still ask for discount after
Canaan Valley Resort Cabins
Choose from two, three and four-bedroom family cabins or four-bedroom family cottages located only a half-mile from the main lodge.
To reserve, please call 304-866-4121 ext. 8-7701
No Food/Hydration
There will be no food or water onsite. All attendees are expected to be self-sufficient with nutrition and hydration needs.
Stay Home

The CDC recommends that if you test positive for COVID-19, you should stay home for at least 5 days and isolate from others in your home. You are likely most infectious during these first 5 days. Wear a high-quality mask when you must be around others at home and in public.
If you have been in contact with anyone who has symptoms, who has had a positive COVID test in the past 14 days, or if you have any symptoms, stay at home.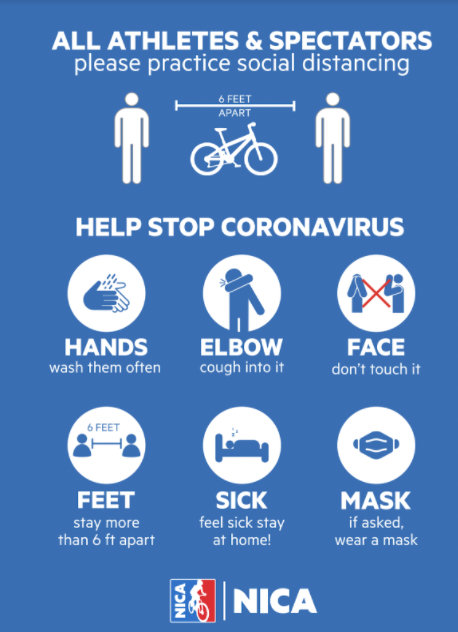 Please note that most staff arrive onsite Thursday or Friday of each race weekend and may not have sufficient cell/data coverage to respond to calls/emails. Please plan accordingly.
General League Questions:
Registration Specific Questions:
Stay up-to-date
Information in this race flyer is subject to change. Please check back just prior to the race weekend to make sure you have the most current information available.
SEE YOU AT THE RACES!!!