Battle at Big Bear Lake
September 9th - 10th, 2023
Big Bear Lake Camplands will host race #2 of the 3 Season. Athletes will line up on the old "air strip" and sprint a long straightaway before disappearing into the woods among the gigantic ferns that make up the forest floor. This course is a mix of fast open double track, twisty singletrack, and just enough technical features to keep riders on their toes. If you like racing in the rocks, this course will not disappoint! Big Bear Lake is known for their great xc trails, so make sure you plan to spend some of your weekend riding the trails at this incredible mountain bike paradise!
Big Bear Lake
Big Bear Lake Camplands 450 Big Bear Lake Road, Bruceton Mills, WV
Take I-68 to the Hazelton Exit (WV exit 29) and go south (left if you are coming from I-68 West bound, right if you are coming from I-68 East bound). Follow this road 3 miles to the guard shack at Big Bear Lake. Mind your speed once you enter the camplands - it is 20 MPH throughout. Please be careful using GPS as they have gotten people lost in the past. Stay on the main road off of the Interstate, you can't miss the entrance that way!
Parking and PitZone Drop Off Information
Please park in designated areas
All vehicles must abide by the instructions of parking volunteers and/or league staff. Any violators risk imposition of penalties against their respective team
Vehicles must use the designated loading/unloading zone and immediately move to designated parking areas after unloading at the Pit Zone area.
Vehicles must follow one-way directional traffic in/out of Pit Zone drop off area (see venue map)
Online registration closes Wednesday before each race at 11:30pm
Students must be league registered and "race-ready" in order to participate
Registration is done on the NICA Pit Zone website
DO NOT LOSE YOUR RACE PLATE! Students will receive a race plate for the race series to be used for all races, so please take care of them. Race plates have chips on the back and require care to avoid damage. There is a $10.00 fee to replace race plates if lost, or forgotten. Replacement plates are at registration.
Race Fees
MIDDLE SCHOOL
HIGH SCHOOL
LATE FEE

AT RACE*

League/NICA Registration (annual)
$200
$200
$10
Race Entry Fee (per race)
$20
$20
$10
* After Wednesday, you will have to register at the race and pay the late fee. Scholarships and financial assistance are available, for more information email cassie@westvirginiamtb.org
Race day would not be possible without the incredible work of our volunteers. It takes a "village" to put on quality youth mountain bike races. Many parents and cycling enthusiasts find that getting involved with our events is a fun and rewarding experience.
Saturday and Sunday positions are available
We know some positions can look complex and possibly overwhelming for first-time volunteers. Rest assured ALL of our volunteer positions are fun and require no previous experience, and our Core Race Staff are with you every step of the way. You will feel confident and well prepared for your task.
Here is the link to signup for volunteer spots.
For more information contact our Volunteer Coordinator, Julie@westvirginiamtb.org
Pick one (or two) that sound interesting to you, and look forward to the fun!
Standard Race Course (3.2 miles)
Parking
Pit Zone
Feed Zone
Camping
Marshall Point
Varsity Race Course (6 miles)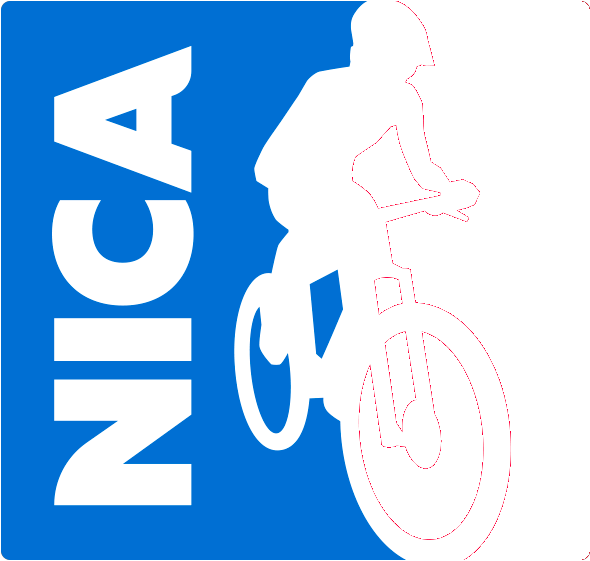 Pit Zone Information and NICA Rules
Pit Zone is open for loading/unloading

Saturday: 8:30am - 1:00pm

There will be no riding on course prior to the pre-ride opening

Sunday: 7:00am - 8:00am and after the awards ceremony

NO BIKE RIDING ALLOWED IN THE PIT ZONE
Garbage expectations - pack in/pack out
Fire/Grilling expectations
No Gas Generators in the PitZone
No inappropriate language allowed
Teams must remove all garbage from Pit Zone and camping areas whether or not a dumpster is on site
No Smoking, Alcohol, or open flames in Pit Zone
Dogs must be on leash and under control at all times
Conflicts and/or disputes should not be dealt with in the team Pit Zone area
Any violation of the above rules may result in a team penalty and/or expulsion from the Pit Zone and infield area
Saturday
| | |
| --- | --- |
| 8:30 AM | Pit Zone Access Opens |
| 9:00 AM | Volunteer Shifts Begin |
| 9:00 AM | Adventure Course Opens   |
| 10:00 AM | Coaches Meeting |
| 11:00 AM | GRiT Ride - meet at the NICA GRiT Tent at 10:30 |
| 11:30 AM | Registration Opens |
| 12:00 PM | GRiT Craft/Activity |
| 12:00 PM | Coaches Only pre-ride |
| 1:00 PM | Pit Zone Access Closes |
| 1:30 PM | * Pre-Ride Open to Varsity/Experienced JV riders |
| 2:30 PM | * Pre-Ride Open to Intermediate - student athletes who know the course |
| 4:30 PM | * Pre-Ride Open for Course Study - sessioning/slow roll |
| 4:30 PM | Registration Closes |
| 5:00 PM | Adventure Course Closes |
| 5:30 PM | Pre-Ride Closed - (No riders allowed on course after pre-ride is closed) |
Sunday
| | |
| --- | --- |
| 7:00 AM | Volunteer Shifts Begin |
| 7:30 AM | Registration Opens |
| 8:00 AM | *Pre-Ride Open to all riders |
| 8:15 AM | Marshall Meeting |
| 8:30 AM | Head Coaches Meeting under pavillion |
| 9:00 AM | Pre-Ride Closed |
| 9:15 AM | Staging - Wave 1 MS Boys |
| 9:30 AM | Racing Begins |
| 10:15 AM | Staging - Wave 2 MS, Freshman & Sophmore Girls |
| 11:15 AM | Marshall Meeting |
| 11:30 AM | Registration Closes |
| 12:15 PM | Staging - Wave 3 HS Boys & Varsity Girls |
| 2:00 PM | Racing Concludes |
| 2:15 PM | Pit Zone Break Down Begins |
| 3:30 PM | Awards Ceremony |
Pre-Ride
Pre-Ride Hours
Coaches Only (Saturday 12:00PM - 1:00PM)
Saturday afternoon (1:30 PM - 5:30 PM)
Sunday morning (8:00 AM - 9:00 AM)
All racers should pre-ride the course
RIDERS MUST ADHERE TO ANY COURSE RESTRICTIONS
TO BE ON COURSE: ALL RIDERS (STUDENTS & REGISTERED COACHES) must be fully practice ready in the Pit Zone and have their number plates affixed to their bike
Coaches Meeting
A mandatory head coaches meeting will be held at 10:00am on Saturday, and 8:30am on Sunday. Each team must have 1 representative present at the meetings.
STAGING will begin 15 minutes before each wave.
If you miss your call up, you will be placed in with the rest of the group.
Note: Final lap count decision per category will be finalized and confirmed at the start of each race in addition to any lap cut-off times.
Race Duration Guidelines
<30 mins for Middle School
30-50 mins for Frosh/Soph boys and girls & and JV girls
45-90 mins for JV boys and Varsity girls
45-90 mins for Varsity boys
Race officials reserve the right to determine these time limits at any time.
Time limits may be imposed for reasons that include, among others: safety, heat, cold, rain, and muddy conditions.
Course closures may be announced at any time.
Due to weather or course closures, these duration guidelines may be changed at League Discretion.
Wave 1: Middle School Boys
| CATEGORY (NUMBER SERIES) | START TIME | LAP COUNT | EARNED LAP CUT-OFF TIME | ESTIMATED DURATION | RACE PLATE COLOR |
| --- | --- | --- | --- | --- | --- |
| 8th Grade Boys (3000's) | 9:30 AM | 2 | 9:57 AM | 25-45 minutes | PURPLE |
| 7th Grade Boys (2000's) | 9:32 AM | 2 | 9:55 AM | 25-45 minutes | YELLOW |
| 6th Grade Boys (1000's) | 9:34 AM | 2 | 9:53 AM | 25-45 minutes | GREEN |
Wave 2: Girls
| CATEGORY (NUMBER SERIES) | START TIME | LAP COUNT | EARNED LAP CUT-OFF TIME | ESTIMATED DURATION | RACE PLATE COLOR |
| --- | --- | --- | --- | --- | --- |
| JV Girls (100's) | 10:30 AM | 3 | 11:16 AM | 60-100 minutes | BLUE |
| Sophomore Girls (400's) | 10:32 AM | 3 | 11:18 AM | 45-90 minutes | RED |
| Freshman Girls (700's) | 10:34 AM | 3 | 11:20 AM | 45-90 minutes | WHITE |
| 8th Grade Girls (6000's) | 10:36 AM | 2 | 10:59 AM | 25-45 minutes | PURPLE |
| 7th Grade Girls (5000's) | 10:38 AM | 2 | 11:01 AM | 25-45 minutes | YELLOW |
| 6th Grade Girls (4000's) | 10:40 AM | 2 | 11:03 AM | 25-45 minutes | GREEN |
Wave 3: High School Boys  & Varsity Girls
CATEGORY (NUMBER SERIES)
START TIME
LAP COUNT
EARNED LAP CUT-OFF TIME
ESTIMATED DURATION
RACE PLATE COLOR
Varsity Boys (50-99)
12:30 PM
2

Varsity Course

1:43 PM
90-120 minutes
BLACK
Varsity Girls (1-49)
12:32 PM
2

Varsity Course

1:45 PM
90-120 minutes
BLACK
JV Boys (300's)
12:34 PM
3
1:20 PM
60-100 minutes
BLUE
Sophomore Boys (500's)
12:36 PM
3
1:22 PM
45-90 minutes
RED
Freshman Boys (900's)
12:38 PM
3
1:24 PM
45-90 minutes
WHITE
Varsity Course
This race will feature additional mileage for Varsity riders. This will typically be an extra 2 to 3 miles of more challenging terrain.
Chip Timing Info
All riders will receive a permanent number plate with chip timing transponder on the backside. Riders will use the same plate for the entire race series, so please remove this number plate before mounting the bike for transport to prevent loss. Replacement number plates will be available at the registration tent for 10$
Category Petitions
Those petitioning for exceptions to category placement must do so by Sunday August 21, 2022 by midnight.
No race day petitions will be accepted
Contact your Team Director or Head Coach to be invited
Independent riders contact cassie@westvirginiamtb.org
Refund/Weather Policy
Our primary considerations are the safety of riders, support staff and spectators, and potential damage to the venue and trails. Any decisions regarding canceling, postponing or altering race start times, lap lengths, number of laps, etc. will be made jointly by league staff and the land manager. Often this decision cannot be made until the morning of the race due to the unpredictable and rapidly changing nature of severe weather. The league will make every attempt to notify the racing population as soon as possible via email, social media and website updates.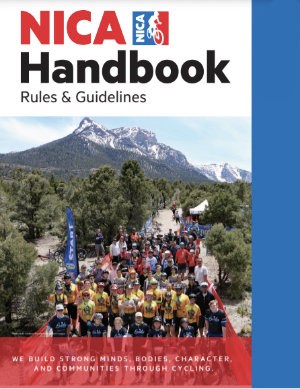 All participants are required to read, understand and abide by all league policies, rules and protocols while attending any league event.
The Saturday before a race is typically just for course pre-rides, but new this year we are adding Saturday Adventure rides.
Sharing adventures with student-athletes will build their confidence, develop their skills, and instill in them a sense of curiosity, and a love of adventure that will serve them for the rest of their lives.
Adventure has elements of excitement, challenge, and exploration of the unknown. Adventures lead student-athletes to new and memorable discoveries about the world and themselves. These discoveries transform and empower student-athletes. In some cases, it may change their lives.
What is a WVICL Adventure ride...a ride led by WVICL coaches focusing on team building, fun, and safety.
Adventure Objectives - Ride to the Pines!
Choose your own Adventure! Challenge by choice ride with two options to ride to the pines.
MILD (4.2 miles)
SPICY (4.5 miles)
Adventure Ride Rules
Registered riders and coaches only in the ride groups
Maintain Coach/Student Athlete ratios on the entire ride - 6:1, 8:2 just like practice.
Teams select riding groups/team pods for the event
Course times: 9AM-5PM (no night checkpoints)
Coaches/adults must be registered with league and have plates on bikes
The West Virginia League encourages racers, coaches and parents to camp out!
CAMPING
ALL CAMPING WILL BE AT THE VENUE
Primitive camping is available Friday and Saturday nights, on site and no reservations are required.
The camping fee will be $10 per person with kids 10 years old and under free.
Best hot/outdoor showers EVER!
Primitive Field Camping Guidelines:
Parental supervision required, no exceptions. League staff and team coaches are not responsible for student athletes outside of pre-ride and race day
No hookups for RV's
No campfires or open flames allowed. Propane grills and stoves allowed as consistent with current local fire restrictions
Pack in/pack out trash *no trash service provided
Port-a-johns will be provided.
HOTELS & CABINS
Hazelton Microtel Inn & Suites
886 Casteel Rd, Hazelton, WV 26525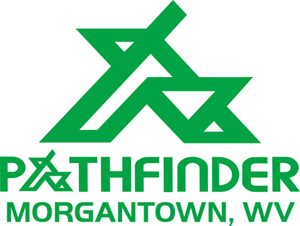 West Virginia's Adventure Outfitter
We are so grateful to have support from our community, and Pathfinder has been one of our biggest supporters since the very beginning! Take time to stop in for last minute supplies, or just to say hey!
Emergency Access Plans (EAPs) are an integral piece of the overall system we use to proactively identify and manage the risks inherent to the sport of mountain biking, while supporting the goals of developing student-athletes as riders and having fun. EAPs help us think through the challenges and appropriateness of an event venue, as well as help us plan ahead and prepare for managing incidents that occur during an event.
Big Bear Lake EAP
Please note that most staff arrive onsite Thursday or Friday of each race weekend and may not have sufficient cell/data coverage to respond to calls/emails. Please plan accordingly.
General League Questions:
Registration Specific Questions:
Stay up-to-date
Information in this race flyer is subject to change. Please check back just prior to the race weekend to make sure you have the most current information available.
SEE YOU AT THE RACES!!!